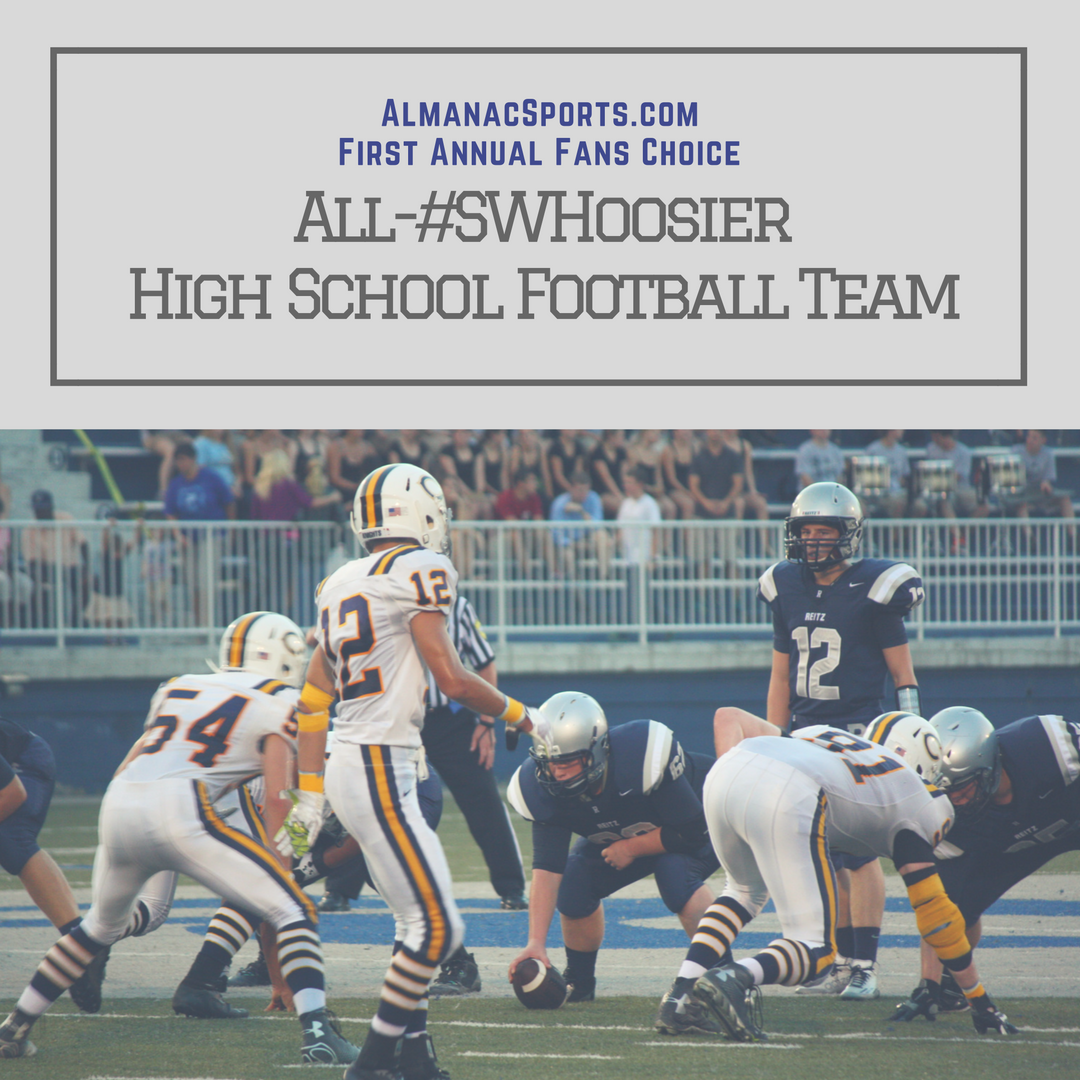 AlmanacSports.com is excited to announce our first annual Fans Choice All-#SWHoosier High School Football Team!
Did the papers and conferences get it right? Who is the best? Now is your chance to be heard!
Voting is now closed! We'll announce the team shortly!
Readers will determine the best in each of the following positions:
Offensive
Quarterback
Running backs (2)
Wide receivers & Tight ends (3)
Offensive linemen (4)
Center
Kicker
Defensive
Defensive linemen (4)
Linebackers (4)
Defensive backs (3)
Punter
Readers will also name a Player of the Year and Coach of the Year.
All-star teams included are:
All-Big Eight Conference team
All-Southwest Football Conference team
Associated Press All-State team
Indiana Football Coaches Association All-State team
To be eligible, a player must have been named to one of the above all-star teams and play for a team in Southwestern Indiana (Daviess, Dubois, Gibson, Knox, Martin, Perry, Pike, Posey, Spencer, Vanderburgh & Warrick counties). We'll also accept write-in votes.
Any questions or suggestions? Email us at dengler@almanacsports.com.